Thomas E. Ortman
President, Concurrent Design, Inc.
"Hi Don:
Twenty Years ago today, May 06, 1994, Concurrent Design, Inc. was launched.
We have had a glorious ride since then, with the best clients, employees, vendors and colleagues that anyone could ask for.
We have built up quite a track record, providing product design, development and manufacturing solutions for clients just starting out, through Fortune 50 clients.
1668 projects later… "Thank You"  (Twenty times over!!), for your business, your support, your friendship and your good will…we sincerely appreciate you!
…and now… onward, to the next twenty years!!
You have been a wonderful web master and "partner". It has been a pleasure working with you, and I have been very happy to refer you to folks whenever I can."
Kind regards,
Tom
Rickey Conradt
www.rickeyconradtinc.com
"To Mr. Don Allen,
I would like to thank you very much for building me my two websites. They are very sleek, professional, easy to navigate websites that have already generated thousands of dollars of business for me. Within a few weeks, I got a high rating in Google because of your knowledge on how to prepare the website. Doing business with you was easy and economical, as your directions were simple to follow and you were always quick to respond to any questions or concerns and were available. I will recommend your services in the future. Thank you very much."
Rickey Conradt
Paul and Kim Conrad
Your Affordable Pet Movers
"Hi Don!
I just wanted to reach out to you and say Thank You for everything you've done for our company!!  When we first started this adventure of creating a Pet Moving company, we thought we had great web designer and an SEO guy that could take us to the moon and back.   We were on the 1st page of Google and life was good.  Little did we know that Paul and I knew about the same amount information as they did!!  NOTHING!  Frustration and the fear of our business failing literally petrified us.  Then Paul googled for a new SEO person…and we found you!
You have been a blessing to us from God himself!  Your truthfulness and honesty has been a breath of fresh air.  You explained to us, from the beginning, what to expect and how everything worked.  You're an extremely hard worker and dedicated to your craft.  You were there for us when we were frustrated and angry! You were there for us ANYTIME we had a question, concern or when we just needed to vent!
January 1st, 2013 was the beginning of our relationship with you.  Since then, our website has grown tremendously!!  We are so busy that we can't keep up.  Our website is ranking very well on google searches, and we've added a Testimonial tab to our home page!  In fact, we are expanding and just bought our 3rd van!  Unbelievable, right?!
My husband and myself are so grateful  to you and your wonderful wife.  We wouldn't be where we are now if it wasn't for YOU!  Thank you again for everything and hopefully, we can actually meet you in person in Burnet and have lunch.
😉
Talk to you soon,"
Paul and Kim
Tommy Gomatos
Glitter Gift Baskets Inc.
"I have been working with Don at Ad Wizards for over 5 years now and I have nothing but positive things to say about him and Ad Wizards. They have been taking care of the SEO more specifically my linking campaigns and they do a great job. With Don's help I was able to get my site ranked for my top key words organically in major search engines. When Google makes changes to their algorithm Don is quite quick to respond and change strategy to continue my top rankings.
The fact that I have been with Don at Ad Wizards for 5 years speaks
volumes!!!"
Kind Regards,
Tommy
Glen McComb
Capital Mailing Lists
"Thanks for the info Don. You have been my internet guy since 1995 when Al Gore discovered it! I have depended on you for 24/7 service for my orders and you have never missed a beat. For your service and your friendship I thank you!!"
Pat Samara
The Curriculum Project
"I realize that it has always been our "policy" to stick with folks to do jobs for us that have proven their worth and trust.  That being said, you are among the top of that list, so let's get this job on the road!"
Elaine Allen NYS LMT.
Main Street Massage
"This is for anyone looking for effective 'net assistance. If you are like me, not really computer-adept, delegate this to an expert. Get your info to Don Allen at Ad Wizards and enjoy the wealth of good advertising you are now set up for. I am doing well as a massage therapist when people think of this service as a luxury. I do not know what "recession" means and I will maintain my ignorance. Your LinkHelpers ranking service, excellent website design & creation and responsive service and advice have been amazing and very effective. It has been money *well* spent!
Thank you Marilyn, Don, Chelsea and all others whose names I do not know."
Chris Merrit
Law Office of Christopher C. Merrit
"Don:
Just wanted to thank you and LinkHelpers for your work on my website. You SEO work has resulted in excellent placement with the search engines and increased my business. I could not ask for more."
Chris
L. Patrick Flynn, Jr.
Flynn Construction, Inc.
"Thank you very much, you provide us great service!"
Kristopher S. Clauson
Protect America, Inc.
"Dear Don,

I wanted to take this opportunity to thank you and your people for all your efforts assisting us with the design and creation of our new website, hosting, mirror sites, tracking programs, banners, and other assorted elements of our Internet-related activities. We now have a much more effective, professional looking and user-friendly web presence due to your efforts. Your patience and input during our transition, and interactions with some of our associates has been appreciated. The improved efficiency of utilizing the web for other time-saving tasks that you have helped us implement, along with your recommendations in many other areas is saving us a substantial amount of money while simultaneously helping us to become more productive and efficient.

We will be happy to recommend your services to others. Please feel free to utilize us for a reference at any time.

Thank you."

Sincerely,

Kristopher S. Clauson
I.T. Officer
George A. Pulliam
P.E., C.F.I.C.
"…Your work has been EXCEPTIONAL! Without your help and expert assistance, I would not have been able to access the web and would be missing out on hundreds of files of information on various aspects of my interest…thank you, thank you, thank you…"

George A. Pulliam, P.E., C.F.I.C.
(Rest in peace George, we miss you.)
Frozen Drink Distributors
"…since (our Web page) first went up I have had at least 3-5 good leads every week…"
BIC Special Markets Division
"…I would personally like to thank you for your Internet ad you have placed for BIC Round Stic pens. The ad looks great and we at BIC wish you great success with your business!!!…"
SC Montgomery
Young Adult Author
"I'm so thankful to Don and the whole Ad Wizards super team for creating my gorgeous website! They were professional, efficient and on top of each and every detail and question I had, no matter how small. And in the end, they were able to interpret the vision I had in my head and mold it into a lovely site that is user-friendly that I can use to connect with my readers and fans…and I was getting compliments the very first day it was live! Thank you so much!"
Jack Withers, President
Constant Action, Inc.
"…Thank you for your assistance in the application and implementation of my Web page…interest in my company has taken a giant leap into the international marketplace…"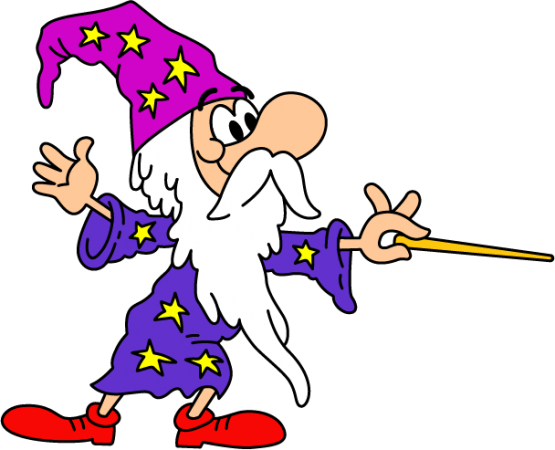 "Don Allen was recommended to us by other franchise owners using his services. He is fast, super efficient and gets results. Our phones are ringing and we are growing. So it's a no-brainer for us."
Gerry Elwood
The Maids of Monmouth and Ocean Counties
Trevor A. Taylor
The Law Office of Trevor A. Taylor
"Don:
Thank you and LinkHelpers for the wonderful work you have done for me. Your aggressive work on ranking the site has increased its web prominence, and increased the phone calls to my office.
Thanks again."
Barry Brenner
Business Services For U, Inc.
"Don,
I am sorry that I forgot to thank you for all of your consistent help and advice. You guys do a great job at what you do and are very customer service oriented. That is hard to find these days.
Thanks again."
Sincerely,
Barry
www.bsforu.com
Gaylynn & Woody Sizemore
Eagle Towing & Recovery
"Don & Marilyn,
Thank you for all you've done for our business! In just 6 mouths you and Marilyn have put our company at the very top of the search engines in the central Texas areas and therefore we are experiencing a "Huge Growth"! We had tried another SEO company and the results were "A Waste of Money and Time" valuable time when building a business! We can't thank you enough."
Bryan Waligura
Texas Hill Country School of Taxidermy
"For anyone that is looking for a reliable & dependable web site designer, Don Allen is the man to go to. Don Allen redid both of my web sites in a timely manner with much improvement. Thanks to Don my businesses are growing rapidly.
Thank-you Don Allen"
Sincerely a satisfied customer
Henry Chidgey
Wildlife Analytical Laboratories
"Howdy Don,
I just wanted to drop you a line and acknowledge you and your company Ad Wizards Internet Services for the great service and advice you have provided us since we met in December 2004.
You have always met and/or exceeded my high expectations at a fair price. You not only do what you say you will, when you say you would, but usually better and quicker. I look forward to working with you for many years into the future. Thanks again for your integrity and quality service. It is pleasure knowing that I have someone I can call, who will answer the phone and really be interested and able to help us out."
Respectfully,
Henry Chidgey
CoFounder
Wildlife Analytical Laboratories
www.DeerAge.com
Mark Farrell
MF Airport Parking Ltd
"Don,
Can I say a massive thankyou to you for your efforts so far. Everything you have said will happen has happened exactly when you said it would.
It is a pleasure to be working with somebody as professional as yourself and I just wish that people in the UK could be as efficient.
Thank you and have a good day and we'll speak soon."
Mark Farrell
Managing Director
MF Airport Parking Ltd
Diane
Community Chiropractic Centre
"Hi Don –
I couldn't be more pleased!!!!!
We are just reading through everything – proofing… will get that to you ASAP. We will call tomorrow and do a payment over the phone….
Can't wait for the search engines to start….
Thanks – I love the site. Y'all did an excellent job!
Talk to you soon
Jim and Phyllis Norfleet
Circle Your Wagons B&B
"Hi Don,

Phyllis and I can't thank you enough for everything you did for us on developing our website. We were sunk without your patience and excellent help!

Thanks again and we definitely will stay in touch."

Take care,
Jim and Phyllis
Nick Tennis
Illumination Concepts, Inc
"We spent several thousand dollars having a website developed earlier this year with another company. The results were very disappointing. Don at Ad Wizards was highly recommended to us recently. After just one phone conversation with Don I knew that I was talking to a man that really understood his industry. We decided then and there to bite the bullet and have a website developed that would draw people to us from their search engines.

The difference using Ad Wizards was like 'night and day'. They are extremely talented and professional in every way. If you want a website that truly is customized to your business personality, that tells your potential customers what truly sets you apart from everyone else in your field, Don and his team will work with you until he is completely exhausted every avenue to accomplish your goal. Take the time required. Your efforts will be rewarded with their talents. We would heartily recommend them to anyone, anytime."
Vince DiMare
Equity Secured Investments, Inc.
"Dear Don,

Doing business with a company like Ad Wizards is a pure joy. Ad Wizards goes further beyond the call of duty in Customer Service than most companies with whom I've dealt in my 20 years of self-employment. Ad Wizards has consistently produced accurate work in an amazingly quick response time with a great attitude. As a result, our website development and maintenance has been a very smooth and pleasant process.

Since successful businesspeople do exactly what they say they'll do, Ad Wizards should enjoy continued success for years to come. Thanks for sticking to the basics – great service at a fair price with the Customer first."

Sincerely,

Vince DiMare
President
John Samara
The Curriculum Project
"Dear Don Allen:

This letter is to express my appreciation for the excellent services that you provide to The Curriculum Project in developing, maintaining, and marketing our web site. We have found Ad Wizards Internet Services to be among the most professionally run businesses with whom we work, especially when compared to other prominent Internet based companies.

Several specific items that we at The Curriculum Project appreciate about Ad Wizards Internet Services include how you:

(1) return messages almost immediately to clarify details with our site
(2) hold to your pricing quotes and deliver even more for the dollar than we expected
(3) take time to coach and work with us in developing key words for various search engines to ensure the greatest number of possible hits
(4) enhance our site by creating and maintaining areas that are interactive
(5) experiment with new options on an ongoing basis to make our site increasingly effective.

On the day that Ad Wizards Internet Services got The Curriculum Project website actively listed on several search engines, we received inquires from the United States, Singapore, and Europe. Within a week we started receiving online orders. Now, we receive requests for additional information about our services and products daily. This is the most professional, cost effective means of advertising we have ever used.

We look forward to an ongoing business relationship with Ad Wizards Internet Services."

Sincerely,

John Samara
Director
Dan Runyon
AB&T Diesel Repair and Performance
"Don,

I wanted to take this opportunity to send you accolades for your services on designing the website for my business. To say I am happy with what you have done and continue to do for me would be a gross understatement. The website could not have turned out better. It has only been live for several weeks and we are already getting calls from it. I know as we continue to optimize the SEO stuff it will just continue to get better!!

I had paid twice before to get a website done and neither time did it work out at all. Then I was referred to you by a friend who is extremely happy with what you have done for him. Trust me when I say that I will miss no opportunities to send you business. I also love the fact that I am helping support another local business!!

I look forward to a long and prosperous relationship with your company!!"

Regards,

Dan
Michelle Devaney
Vanishing Texas River Cruise and Longhorn Caverns
"Don Allen of Ad Wizards, the creator and manager of our websites,www.longhorncaverns.com and www.vtrc.com, is an integral part of both our companies. Websites and companies with up-to-date knowledge of websites are very important when keeping up with modern marketing strategies. Don Allen of Ad Wizards has always delivered more than promised on time and with integrity. I recommend Ad Wizards to everyone that needs a website that works."
Blake Zipoy
TSS International, Inc.
TSS International
"Don, your Internet service has quickly become one of my prime sources for getting new leads. Not only is my company getting inquires from across the country – but internationally as well. In the past few months, we have secured projects from Taiwan and Brazil with additional prospects in Israel and Turkey. We have gained so much work out-of-the-country in the past couple of years, that we changed our company name from Trade Show Solutions to TSS International. Next to client referrals, your service is invaluable and unbelievably cost-effective. Ad Wizards has been directly and indirectly responsible for helping our company bring in tens of thousands of dollars in new business.
I commend your service and efforts to give my company the maximum exposure on the Internet. Keep up the good work. TSS plans to continue to utilize Ad Wizards Internet Services for many more years to come."
Cordially,
Blake Zipoy
President
"Thanks Don,
Have a Merry Christmas. Keep up the good service – that's why you have long-term customers like me."
Cheers,
Todd
"Don,
Thank you for you patience and professionalism while working with us on our shopping cart system. I'm really glad to announce at my conference today that our shopping cart is now up and running. And…We just received our first order!"
Cheers, John Samara
The Curriculum Project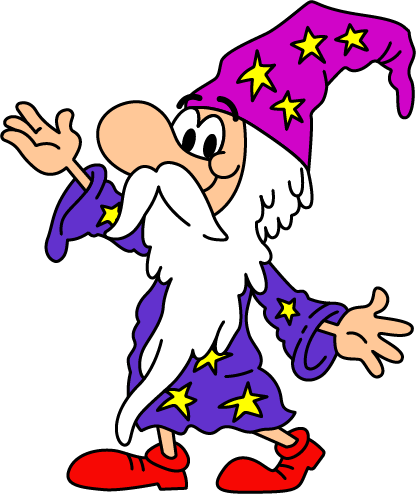 Tom & Tony
Concurrent Design
"Don, It has been a terrific trip! Thanks for many years of superb help!"
Kim Smith
Affordable Photography
"Don,
I am so very thankful that you helped me in creating this web site. Not only am I selling my photos of the children's sideline sports shots but I have now been asked to put in a bid for the Horseshoe Bay land and Title Co. Photos for the individuals who work there and for their Co. web site. One of the ladies that works there has purchased photos from my web site and gave them my name. Also I received a phone call from a lady who through a friend looked at my web site and wanted to know if I did wildlife shots as well. Well that is what I love to take pictures of and I just so happen to have about 300 wildlife shots. So this weekend I am meeting with her to show her some of my pictures. She is interested in buying some of them. Not all of this came off of my web site but it all come about because of the web site. Again I thank you so much for your positive influence on my life and my photography business.
Thank you so much & God bless you."
"Don, thank you. You've been absolutely awesome."
Steve Barcik
High Tech Design Safety
"You guys are great! Thank You. I am very happy about the look and feel of the site."
Best Regards.
John Gibbs, Franchise owner
The Maids of Austin
(from an email in 2002)
"By the way, our web based sales have increased and the number of people requesting regular service has also increased. The website is now our 3rd best marketing system after yellow pages and referrals. "
(from an email in 2000)"
…your responsiveness in designing just the right message on my page is starting to pay off…'most impressive Web page', and 'very informative' are representative comments from the browsers that hit my page…"
Mickey Michaels, B.A., M.A., M.B.A.
Employee Policies on Disk
"Don,
My Internet sales are higher than ever this year, which I had hoped would happen as more small business owners are using the Internet as a resource. I've been doing over $1,000 a week in sales, and all I have to do is fill the orders. So, thanks once again for your partnership in building an extremely effective website."
"…thank you for customer service way above and beyond the call of duty…you really know what you're doing…"
Zaragosa Barbosa, Owner
Austin Wholesale Decking Supply
"Dear Mr. Allen,
This letter is in reference to the Internet upgrades that were recently made to my company's web site. I would like to say thank you on the new modifications. The ending result on the work done to our web site is simply incredible. The enhancements towards our business have been great.
Again, thank you for your hard work and if you are ever in need of a business reference, we are here and willing to help in any way."
Sincerely,
Zaragosa Barbosa
Troy P. Squires
AstroPlay®
"Dear Don,
I wanted to write to express my thanks and appreciation to you and Ad Wizards for the great job you and your colleagues did on the AstroPlay® web site.
We were under great pressure to get the site up and you were tremendously helpful, supportive and patient as we worked our way through the project.
I always felt I was getting the "straight story" which was completely lacking with previous web site designers we worked with. Your hands-on approach was critical for the project and your consistent, dependable approach was great.
I would be happy to speak to your future clients on your behalf."
Sincerely,
Troy P. Squires
Vice President
Jim Balthazar
Active Power, Inc.
"Dear Don,
Thank you for a great job on our web site development. Your leadership and knowledge in the area of web site design and structures has proved right on. Thanks to your design concepts and message emphasis, our site comes up #1 in an Alta Vista search for our type of products. All my "customers" are giving me great comments on the speed, responsiveness and design of our site too. In addition, the timely updates you continue to provide are greatly appreciated. When we have a change, we want our site updated "yesterday" and you have never disappointed us. I would not hesitate to recommend you to other customers needing an innovative, eye catching and responsive web site.
Keep up the great work."
Sincerely,
Jim Balthazar
Vice President of Marketing
Susan Andersen, Broker
City-wide Apartment Locators
"Dear Don,
I wanted to take the time to tell you how much I appreciate all the hard work you have done building and maintaining our web sites. They are now our main source of business. Since we have been so successful with your web sites I have tried numerous means of advertising on the Internet. Nothing else has even come close to the business your sites have brought in.
I also want you to know how much I appreciate you working with our Dallas employees. You have been very patient and understanding. My RV web site has also been a success. I received another rental from it last week.
I would refer anybody to you for professional web design and maintenance."
Sincerely,
Susan
Mark Rosen
Story Teller Charters
"Dear Don,
I wanted to thank you, the web page looks great. You provide a fantastic service. The web page has been one of my most productive forms of advertising. Several customers have commented on the quality of the web page, in fact they have told me the web page was the deciding factor in scheduling a charter with us. Thanks again."
Mark
Eric Uzialko
The Maids Home Services (PA and NJ)
"We have been working with Don Allen and Ad Wizards for the past few years now. We started using Ad Wizards on the recommendation of multiple other Maids franchise owners and we have not been disappointed! Don has helped us get our website up and running, helped get the site ranked and recently added a mobile optimized version. Don is also extremely accessible and is always willing to lend an ear when we have a question regarding which direction to go. We wholeheartedly endorse Ad Wizards and recommend them to anyone that asks!"
James F. Nash, Jr.
Paid Dental, Inc.
"Dear Don,
Thanks to all of you at Ad Wizards for the terrific job that has been done on the Paid Dental web site. We have received many compliments on the site's appearance as well as its operation. In fact, just recently, we received a congratulatory note from the President of the Brazilian Dental Association. We must also attribute the thousands of hits that we have had to the site's thoughtful and efficient architecture.
Likewise Don, Ad Wizards has been quite responsive to the inquiries, additions and changes that we have requested over the months. And, we have more coming soon. Our association with you and Ad Wizards has been and is a sheer delight.
Thank you for being such a professional."
Sincerely,
James F. Nash, Jr.
Executive Vice President
Oscar C. Castro
Portrait Services
"…You know a long time ago you told me 'We are the Good Guys'. The most important thing I learned, is you were RIGHT " 
Accent Promotions of Texas
"…we appreciate your ability and attention to detail necessary to create effective advertising…"